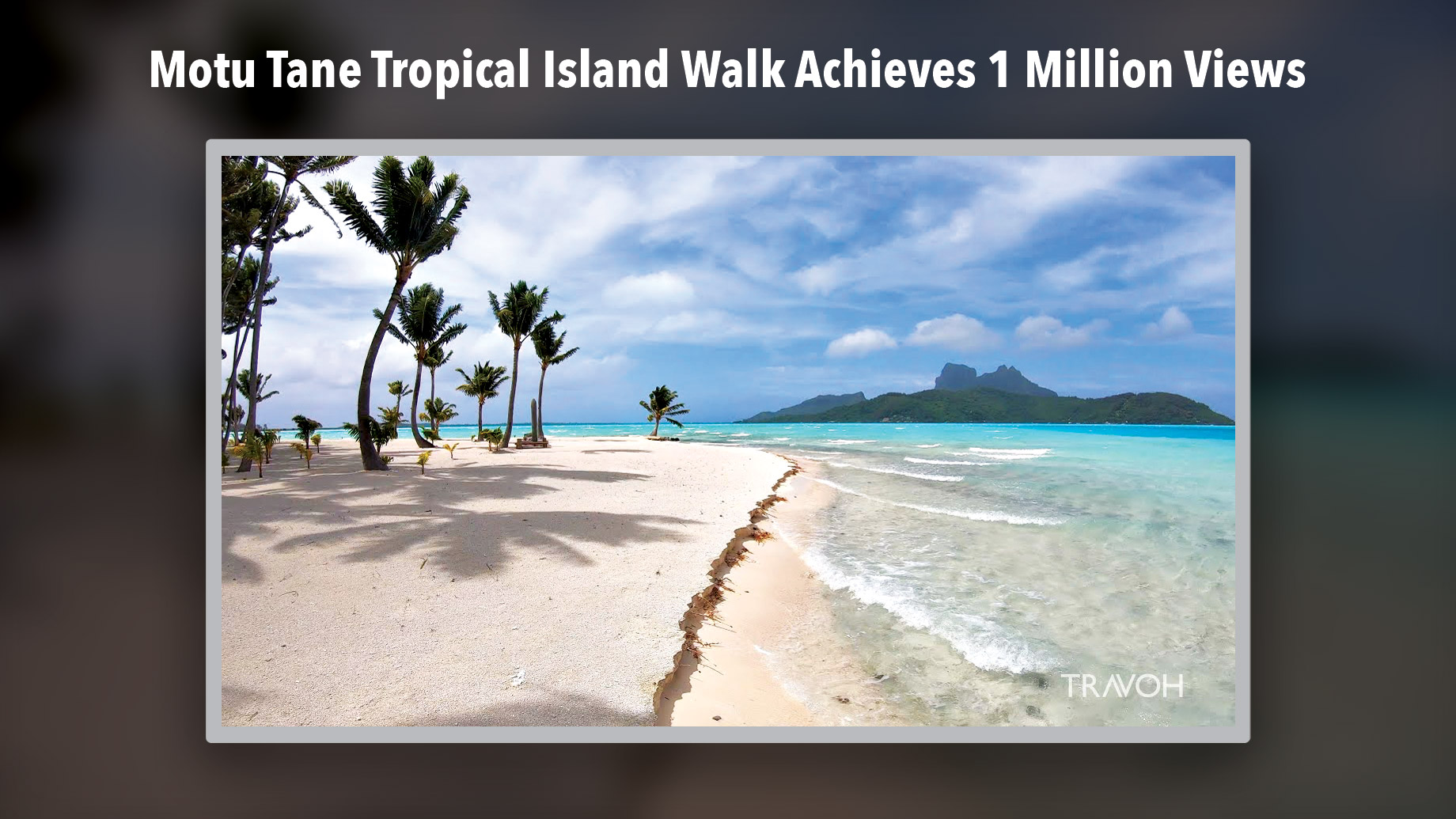 Following in the footsteps of Paradise Found by The Pinnacle List, the island of Motu Tane in Bora Bora is again the location of another video to achieve 1 million views for Solespire, this time with a Tropical Island Walk by TRAVOH on YouTube.
"This milestone is significant for Solespire, as it signifies that TRAVOH has become part of an effective one-two punch combination with The Pinnacle List," said Marcus Anthony, President of Solespire. "It means that in our teams' travels, we have two strong brands that can capture content for two separate purposes – whether it be to showcase luxury real estate or wonderful travel experiences."
The TRAVOH video that reached 1 million views features a complete 1-hour and 6-minute coastal beach walkaround of the entire island of Motu Tane with incredible views of the crystal blue sea, as well as an explorative walkthrough of the inner parts of the island, full of palm trees and lush greenery, complete with residential structures that feel resort-like.
The YouTube channels of TRAVOH and The Pinnacle List combined have accumulated viewership of over 6 million, with 1.75 million views and 4.35 million views respectively. Subscribers also continue to climb, with nearly 10 thousand following TRAVOH and 21.3 thousand for The Pinnacle List.