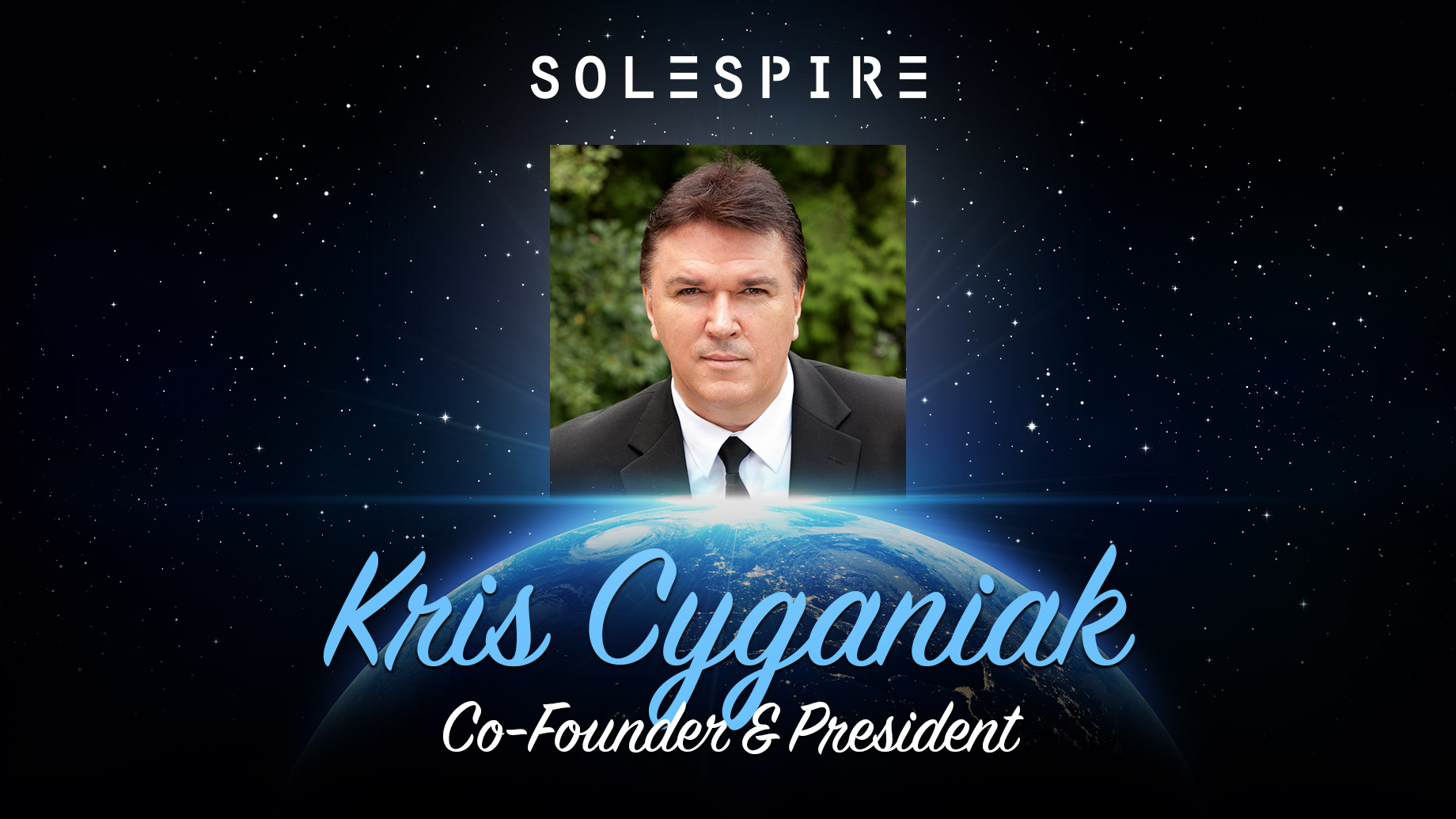 As announced in the first annual Founders' Letter, co-founder Kris Cyganiak became the new President of Solespire, reporting as deputy to CEO Marcus Anthony. Before being named President in March 2022, Kris served Solespire's leadership team as the company's first Vice President, a position he held since March 2017, which is now filled by Derek Alexander.
As a father-and-son ownership team, Kris Cyganiak works in tandem with Marcus Anthony, by collaboratively leading Solespire's overall corporate growth strategies and directing the company's digital media and technology outlook. This includes structuring media brands, content creation, multi-channel publishing, social media management, products, online marketing, and advertising networks – all leading to the generation of revenue and sales worldwide, with end-to-end concierge service and support from Solespire and its media brand teams for users, clients, and customers alike.
Kris draws on his extensive experience as a businessman, creating CompuSource Technology in 1995, which distributed computers on a wholesale and retail level, with import sources across Canada and the United States. The Vancouver-based company also provided technical consulting and onsite maintenance of computer systems. Prior to CompuSource, Kris was a sales representative for Combined Insurance in 1984 and 1985, and also a sales rep for Sauder Industries from 1987 to 1990, before becoming the President of Woodstock Distributors in 1990.
From 1990 to 1993, Kris was the Canadian National Manufacturers Representative for James Hardie Gypsum, representing gypsum and fibre cement products in Canada, working under the direct supervision of Don Taylor, the company's president in Seattle, Washington. During this time, Kris travelled across Canada, representing James Hardie at trade shows and construction industry events. He set up and attended meetings with top industry officials and companies in Canada, including the Ghermezian Brothers in Edmonton (West Edmonton Mall) and the Reichmann Brothers in Toronto (Olympia and York developments), which were responsible for the $7 billion dollar Canary Wharf development in London, United Kingdom. James Hardie Gypsum had to pull out of the Canadian market in early 1993 following a Canadian International Trade Tribunal that imposed up to 45% punitive "Dumping and Subsidizing" duties against U.S. manufacturers in the Gypsum category. As a result, James Hardie was no longer able to sell gypsum products in Canada due to high duties. Kris was offered a position with James Hardie in Seattle, but declined, opting not to relocate his young family out of Canada, with two sons, Marcus and Derek, aged 4 and 2 at the time.
From 1993 to 1997, Kris was the Western Canadian Manufacturers' Representative for the Color Your World Corporation. During this time, Kris instituted a partnership with James Hardie to introduce fibre cement products into Canada through CYW. In January 1997, ICI Paints from the UK purchased Color Your World. ICI eliminated the Color Your World head office staff in Vancouver and transferred all operations to their main ICI head office in Toronto.
Prior to co-founding and incorporating Solespire in 2017, Kris and his son Marcus also started BuyRIC in 2009, The Pinnacle List in 2011, and TRAVOH in 2016 – all of which are now brands of Solespire, generating millions of web page views and impressions.
Kris earned a Diploma at the British Columbia Institute of Technology (BCIT), graduating from the Marketing Management program. After co-founding Pinnacle Group Real Estate Marketing in 2011, Kris completed the Real Estate Division program, as part of the UBC Sauder School of Business, at the University of British Columbia, and became a licenced real estate agent in the Tri-Cities area of Metro Vancouver.