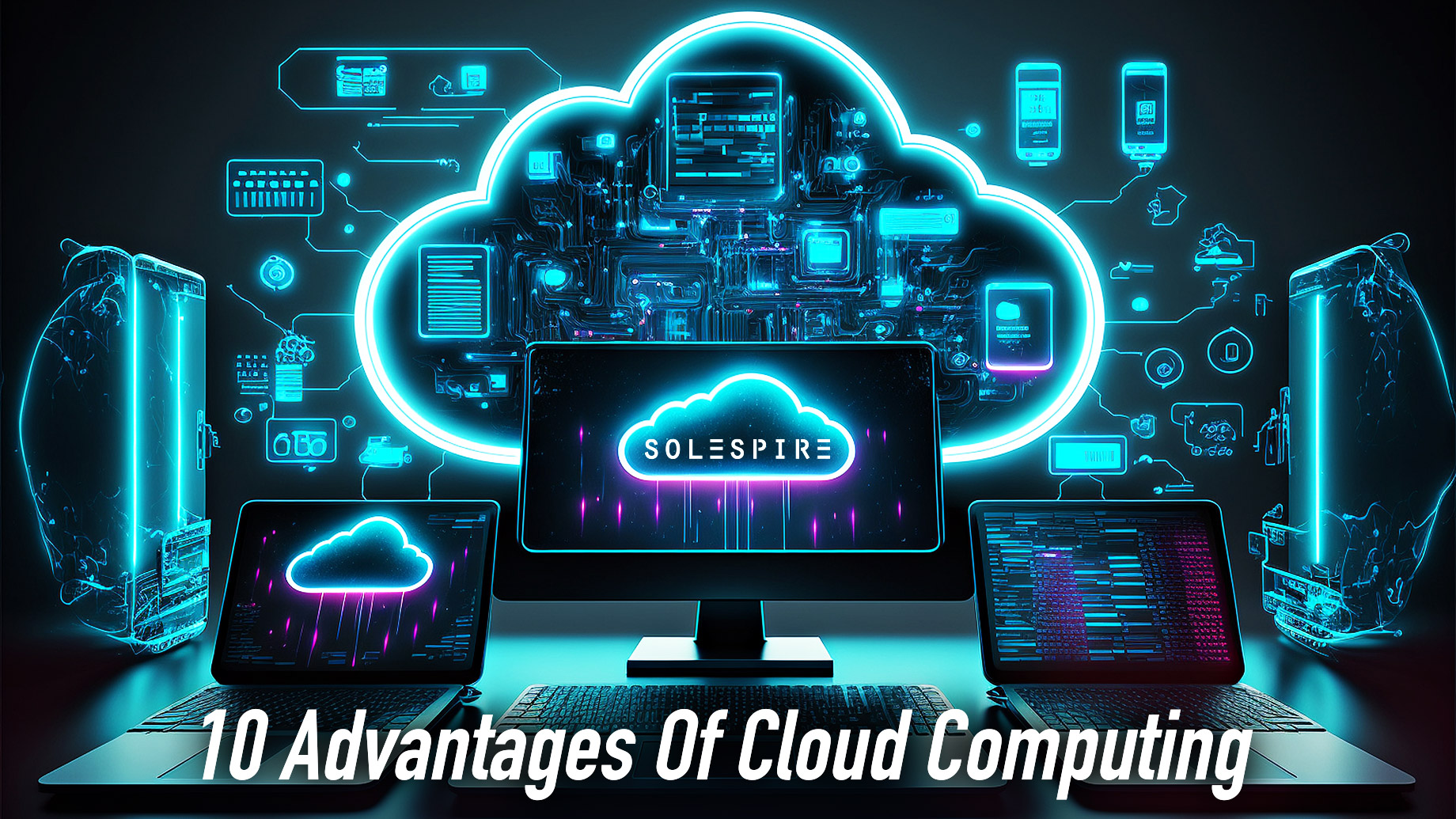 Cloud computing is a technique for delivering a collection of shared computer resources. It consists of applications, computation, storage, networking, and business processes.
It transforms conventional computer resources into Internet-based shared pools of assets. Many businesses use cloud computing for its adaptability and simplicity.
The following are nine advantages of cloud computing:
1. Quality Management
A cloud-based solution guarantees that all documents are kept in a single location and manner. It also makes sure all your files stay consistent and error-free regardless of how many people access it.
2. Incredibly Easy Access to Data
Businesses may access data from anywhere using a gadget with an internet connection and access to the cloud. In cloud computing, data is stored online. This eliminates the need to save data on your PC or an office server. Information is accessible via a centralized online hub. Anyone with the proper credentials can get access instantly from anywhere with an online connection.
3. Efficient Reductions in Expenses
Users may speed up the process of getting their services to market by using cloud computing. They don't need to spend on their infrastructure. Thus, Cloud computing minimizes large upfront capital expenditures. In addition, it allows businesses to make monthly payments as their firm grows.
4. Uniformity Among Users
Since cloud-hosted files reside in a central place, all devices are immediately synchronized with the data. Therefore, users always have access to the most recent file version. This results in reducing errors as team members collaborate on the same digital file.
5. Data Security
The security solution provided by cloud services aids in the protection of critical corporate data and transactions. This ensures the data's security against third parties and data transmission violations. This prohibits efforts to compromise the data of any large-scale operation.
6. Limitless Scalability
The cloud offers a platform for further application scalability that is both practical and efficient. With the acquisition of these resources, there is no need to purchase costly equipment. They can be scaled back down to meet client demand if their designs are successful.
A system based on cloud computing may compute or calculate performance needs. When cloud environments are built to be native to the cloud, they can take full advantage of cloud properties. Notably, this provides unlimited scalability for your company.
7. Automatic Application Updates
All cloud-based apps are intended to renew and update automatically. This leads to eliminating the need to wait for on-site computer professionals to update every minute. Waiting may be highly irritating, particularly when a firm has several obligations to complete.
8. Speed
Another good aspect of cloud computing is its speed. You may get whatever information you wish from the privacy of your residence in a short amount of time. Simply entering terms into the search bar will initiate the query.
9. Disaster Recovery
As a precaution against catastrophic failure, cloud backups save complete images of servers. Each is a complete software package or virtual server image containing not just the OS but also all of the installed programmes, updates, and data. It's ready for use in the case of an emergency or catastrophe. You can synchronise the cloud-based virtual server's image with the original server. In particular, this may quickly and easily restore it on a virtual system.
10. Built-In Automation
As a result of cloud computing's built-in automation, less effort is needed from IT departments, A business can redirect time and money to strengthen the company's core offerings. The use of the cloud helps streamline and simplify IT operations. The procurement of hardware, power and network redundancy, physical data centres, edge locations, and much more is all handled by the cloud. It frees up resources so that companies may concentrate on their unique strengths. Because of this, a business can give superior support to its clients.
In A Nutshell
Cloud computing allows better efficiency, faster speed and more versatility and dependability. This, in turn, aids in reducing expenses for the company. It boosts creativity, productivity and can increase output, facilitate distant workers, and enhance operational effectiveness.