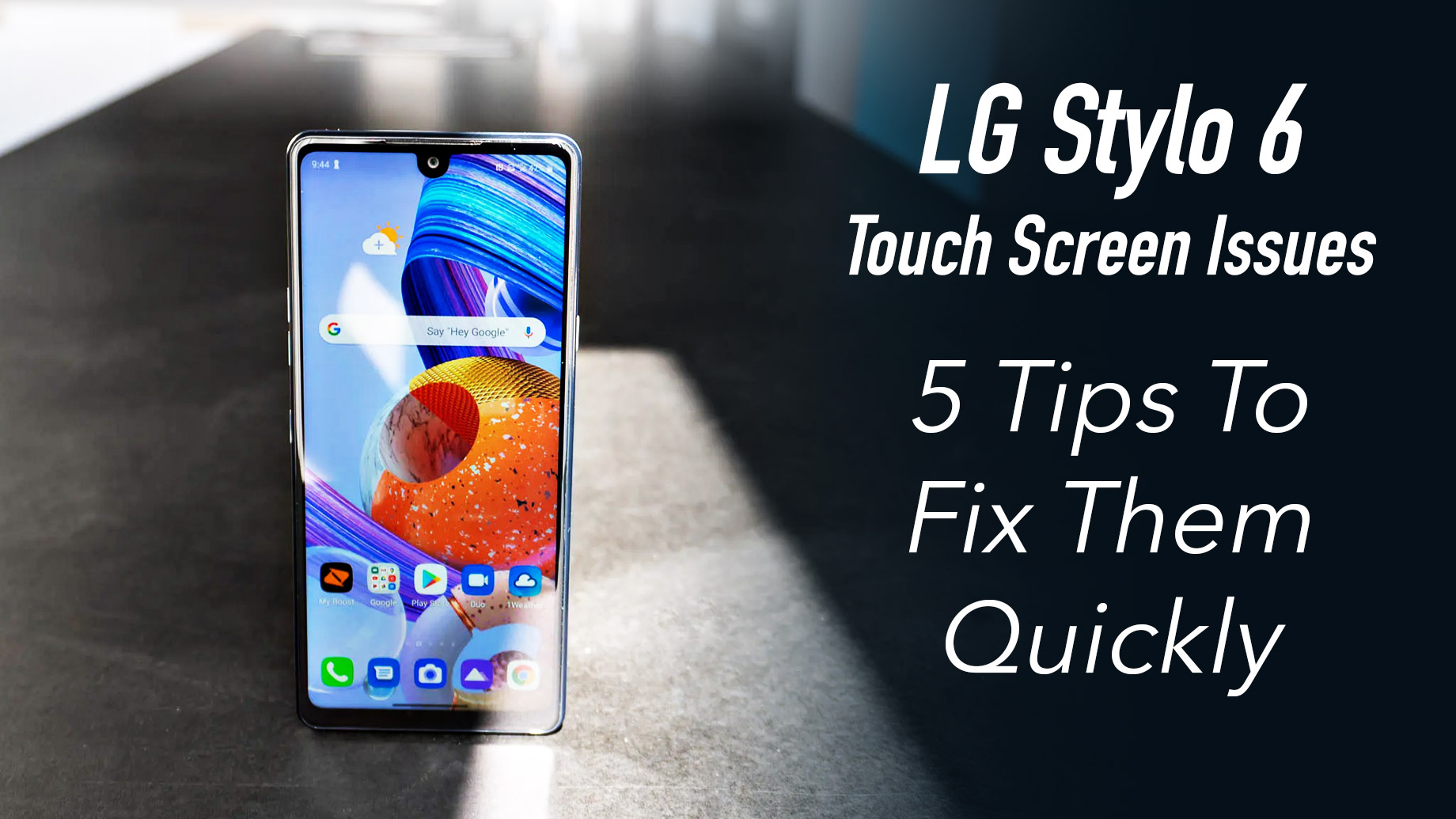 Six generations in, the LG Stylo 6 looks sharper, exudes elegance, and possesses a modern design with a high-resolution 6.8-inch display. Throw in a built-in stylus for taking notes and drawing on the screen, superb stereo speakers, and a battery that can promptly get you through the day, and the Stylo 6 seems like a good deal in the Android market. However, it seemingly falters in the area of performance. There are reports on social media by users experiencing touch screen issues, specifically concerning phantom touch or ghost touch. Phantom touch is when the phone thinks you are touching the screen when you are not. Likewise, ghost touch uses the same definition.
How Do I Fix Touch Screen Issues on The LG Style 6?
Here are five tips to help fix touch screen issues on the LG Stylo 6 smartphone:
1. Restart the Phone
If you are experiencing issues with your LG Stylo 6 touch screen, you can use a few quick tips to troubleshoot to try fixing the problem. First, restart the phone. Once your phone is powered back up, your touch screen issues, in most cases, will be gone. Do this every time as a first step if the problem ever returns.
Secondly, try to fix touch screen problems on your LG Stylo 6 with a soft cloth or microfibre cloth and a little water: if debris prevents the touch screen from responding correctly, this may be enough to clear it up. If that still doesn't work, consider replacing your phone's screen via your warranty package.
2. Reset the Phone
If the phone is not responding to touch or if the touch screen is not working correctly, it may be necessary to reset it. Turn off the device and then press and hold down the Power button for about 10 seconds to achieve a smartphone reset.
Afterward, release the Power button and wait until you see a message on the screen telling you that the device has reset. If this does not work, you may need to send your phone in for repair.
3. Clear the Cache and the Data of the Phone
If you are having trouble using your stylus on your LG Stylo 6, clearing the cache and data may help.
To clear the cache:
Go to "Settings" and tap on "General."
Under "Storage," tap on "Cache" and then tap on "Clear Cache."
If clearing the cache doesn't fix your issues, don't hesitate to contact customer service for further assistance.
4. Check for Software Updates
If you've recently upgraded your software or if there have been any recent software updates available for your device, make sure to install them. Sometimes updated software can fix common issues with devices' touch screens.
5. Try a Different Stylus or Screen Protector
If you're experiencing issues with your LG Stylo 6 touch screen, there are a few things you can try to fix them. First, make sure you have the correct stylus for your device. If that doesn't work, try using a different screen protector. And if that still doesn't help, don't hesitate to contact customer support for further assistance.
Conclusion
Hopefully, the tips in this article have helped you resolve the issue. If not, or if you have any further questions, Green Hat Files, and they will do their best to help.