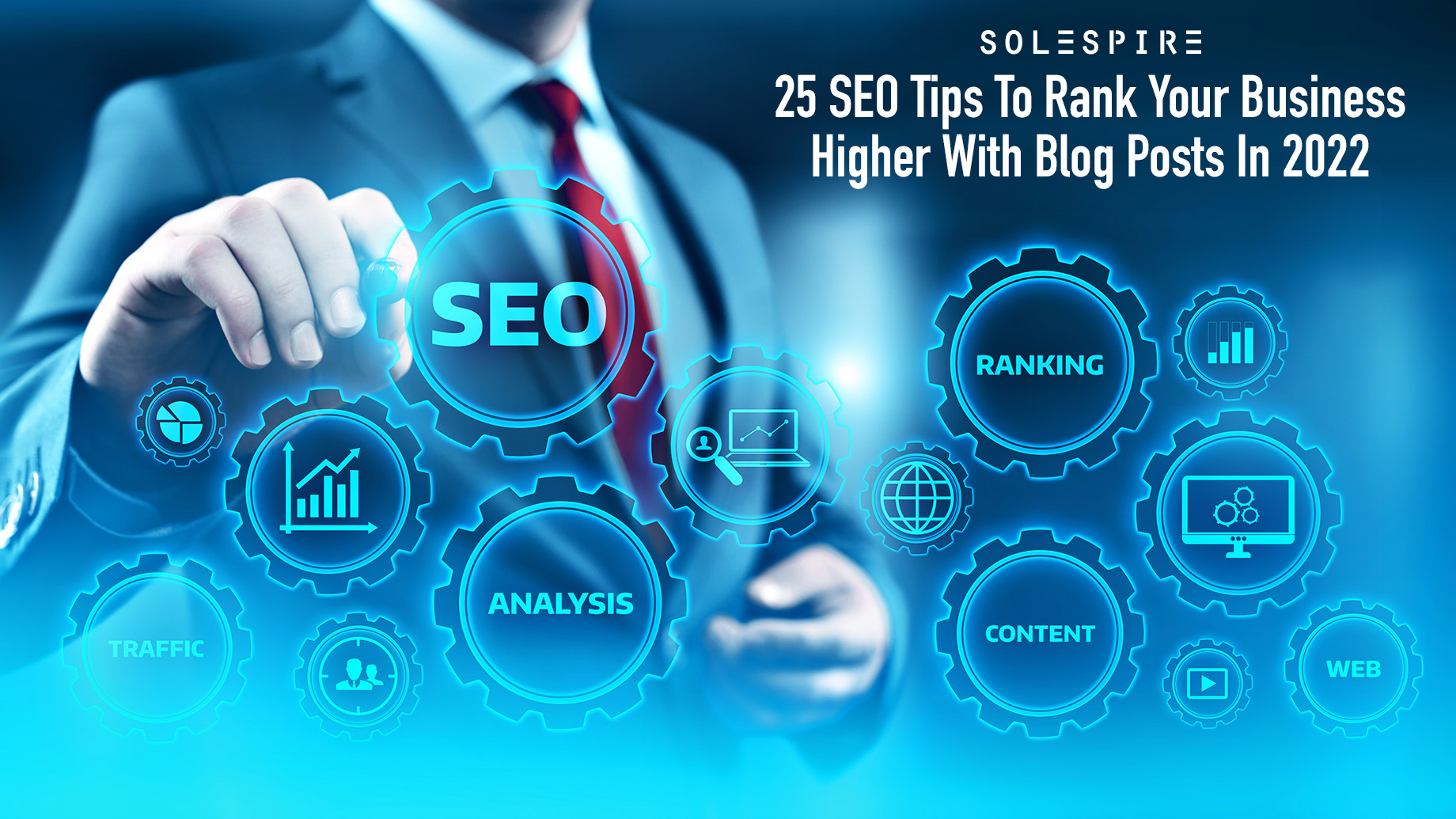 Every business owner who has an online presence must know that SEO is a necessity to increase discoverability and ROI. Search engine optimization helps in bringing more visitors to your website, which can in turn lead to an increase in sales.
If you have been struggling with the SEO of your website, here are 25 quick tips to help you rank your website higher on Google, Bing, DuckDuckGo, and various other search engines with blog posts in 2022:
Make sure your website is mobile-friendly.
Use a singular strongly focussed keyword to make your website ranks higher by using a content strategy that fits your overall topical intention, otherwise known as the topical authority of your website (e.g., Luxury Real Estate on ThePinnacleList.com).
Get rid of bad links and replace them with good, relevant ones.
Have a semantic search structure that matches words, terms, keywords, and relational conceptial content structures together with a proper use of HTML tags.
Check for grammar mistakes and insert keywords that flows naturally within sentence structures.
Make sure the content on your website is useful to readers, as this will increase the liklihood of them returning in the future to read more.
Make sure your website is free of broken links.
Include a local schema markup for Google to understand your site's location.
Create blog posts with fresh new content that uses a keyword research tool to understand what users are looking for.
Use a strong focus keyword in the title of your blog post and other pages on your website to help boost SEO rankings.
Submit a sitemap so Google knows all links on your site.
Always backlink to authority sites that already rank high in search results, because it shows your content is well researched.
Is your website secure? Websites with SSL certificates rank higher in Google Search results.
Use keywords in the URL of your blog posts to help search engines find your content.
Optimize images for web and make sure they are high quality and relevant to the context of your article.
Make sure the content inside your blog post covers exactly what it says in the title, inline with the topical authority of your website (e.g. 5 Impressive Benefits Of Traveling The World fits perfectly within the topical authority of Travel on TRAVOH.com).
Include your focus keyword once in the first paragraph, once in the last paragraph, and then at least twice more within the body of your article.
Link to authority sites in your content to gain an SEO citation flow that contributes to scoring your website's DA, otherwise known as domain authority, as other websites will organically begin linking back to your blog after it is dicovered via higher SEO ranking.

Make sure your website is compatible with semantic markup language and Google Rich Snippets.

Link to internal pages on your website that are relevant to the topic being discussed.
Link out to top tier websites within the industry you're writing about, to boost your SEO trust flow.
Ensure your website is properly coded and optimized for every kind of circumstantial user with special attention on accessibility, even for those with the weakest internet connections and speeds, so that everyone can access your content from any location, and also so your website does not lose out on any potential visitors. Use Fathom Analytics to track your web visitors, without invading their privacy and having to use a cookie consent banner, upon being fully compliant with GDPR, ePrivacy, PECR and CCPA.

Use social media sites to engage readers and gain organic followers that will boost your SEO rankings through referral links.

Use SEO tools to help guide your SEO strategies and track your progress with analysis reports.
Lastly, be sure to stay active on your blog, as your website will also rank higher faster though regular blog posts because Google will begin associating your content within a specific niche that you have consistently focused your articles around – otherwise known as topical authority – your website's perceived authority over a niche or broad set of ideas.
With the SEO industry being worth upwards of $100 billion, it's no wonder why content marketers and content creators made search engine optimization their core focus for business growth in 2021, and it's why this trend continues in 2022 with special attention being put on topical authority – the next level in Google crawling, indexing, and ranking what blog posts, articles, and content, in general, belongs to which hyperfocused niche, and at what SERP ranking position.