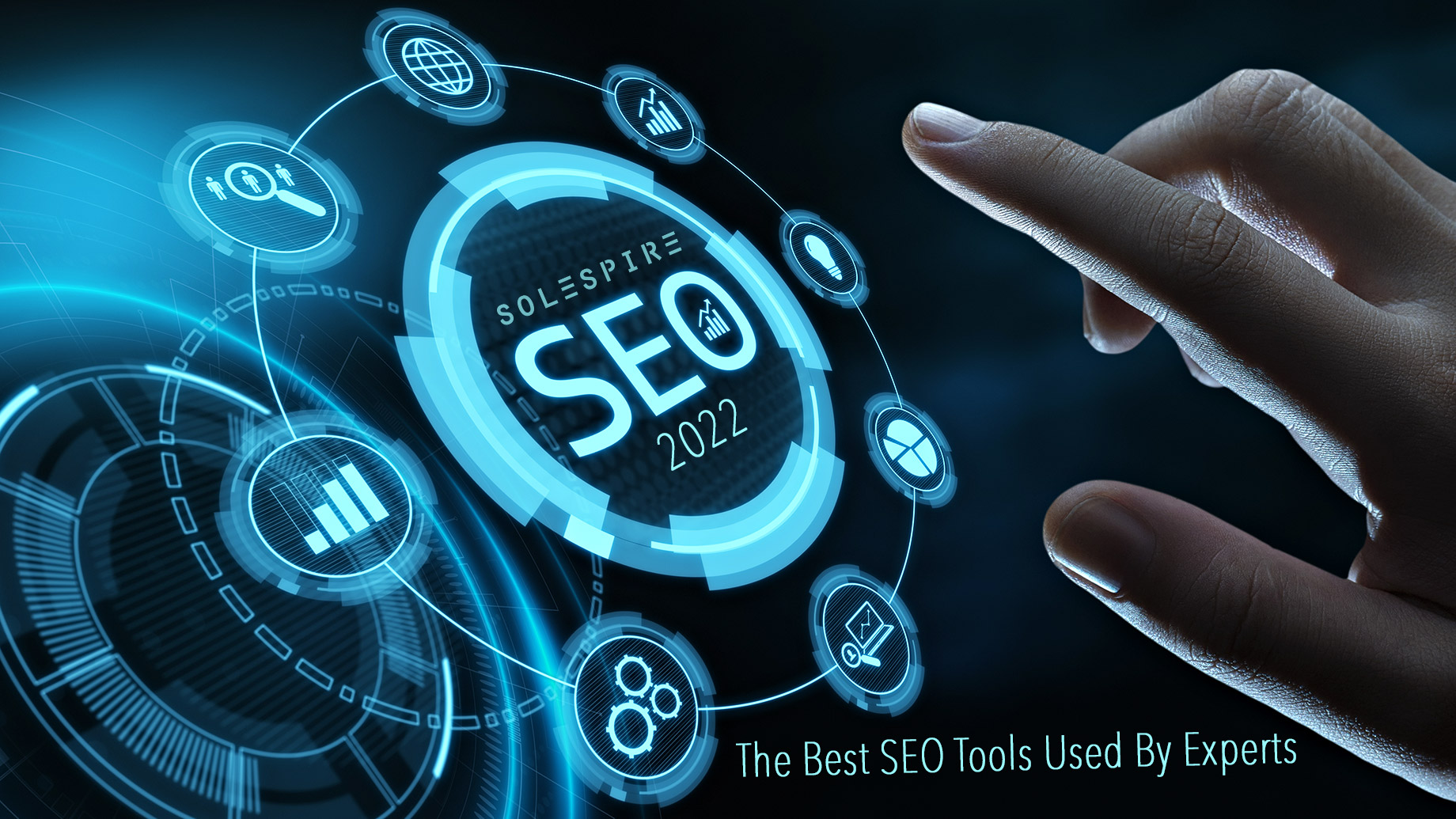 Even a well-sought-out SEO strategy can go futile if you can't hone the right tools to tweak it from time to time. 
If you are reading this article, then most probably, you are finding it difficult to align your blog or website to the best SEO standards. 
Take no worry, as we are going to show you the best SEO tools you may use in 2022 to keep your SEO up to the mark.
Why is SEO important?
It's now an old-school question, yet we proceed with it to rearrange your dispersed thoughts.
You may know the importance of search engines in our lives. Search engines are the websites that help us access our required website or content on the internet.
Let's say you searched "dogs" on Google. Pressing enter, you see a list of search results about dogs.
Have you ever wondered why the first result comes in the first position and why the last one comes in the last?
It's what SEO is all about. Search engine optimization arranges your search results from top to bottom, based on several search engine ranking factors. However, much of Google's secret search recipe is unknown. We simply do not know on what basis it ranks your website, but some ostensible factors are known. 
These factors are on-page, off-page, and technical SEO factors depending on the types of SEO.
On-Page SEO
It is all about content optimization. The content written on your website is the main factor that Google gauges for ranking.
Your content quality matters the most because it is the representation of your website on the internet. If your written text isn't optimized, it isn't worthy of ranking.
Google has released its core, as well as other algorithm updates, that unequivocally testify to the importance of quality content.
For example, Google's Panda update estimates your content's quality, and if it is good, you get a ranking book; otherwise, your ranking will fall. It also penalizes you for plagiarizing someone's content. Therefore, Panda is an important update for content optimization.
Linking domains
Your website's linking domains also boost your ranking. So, you must take your linking profile into account to avoid linking to websites that may decrease your ranking.
Moreover, you can enhance your website's credibility by getting your website referred to by a highly authoritative website. Having a high DA (domain authority) score is a plus factor for maintaining ranking in the long run.
So, in short, you have to make changes in your content, optimize your website, and get more quality links to rank your website to the top position.
Without SEO, you can't imagine your website's presence on the internet.
3 Best SEO Tools Used by SEO experts
After knowing all the factors that may influence your ranking, you need to know the tools related to them to put your efforts into work.
Therefore we have given you the three best SEO tools you can use in 2022 to increase your ranking.
This tool gives your website's DA score, along with other important factors in seconds, and has become one of the best domain authority checkers in the market.
Initially conceived by Moz, this score is important, as it predicts your website's appearance in the search results. Therefore, it is a handy factor in your website's ranking among your competitors. Reasonably, this tool fulfills all the standards of finding your DA and PA (page authority) score accurately.
Furthermore, you may be surprised to know you can retrieve the DA scores of bulk websites. Insert 500 URLs at a time and get to know the DA and PA scores all in one go. This feature helps you analyze your competitors' ranking and DA score to change your SEO strategy accordingly.
For a deep analysis of your data and to divulge a handful of insights, you can download a Microsoft Excel report to help you understand the factors better.
Besides DA score, you can get the Google indexed pages, IP address, and spam score. All of them are very much important to get a holistic view of your website's performance.
Similarly, this tool is both free and paid, depending on your need and expenses. A premium user can check 500 websites per click. However, registered and free users can get 25 and 10 websites, respectively.
If you want to know your website's ranking, as well as market research, you need to use Ahrefs. 
Being a brand in the SEO industry, the tool has morphed into tons of features that not only tell you the domain rating of your website, but also provide high-ranking keywords, site audits, and the backlinks of a website.
It is believed that Ahrefs holds a record of 400 billion web pages and 11 billion keywords in its database, making it the most accurate site in keyword and backlink finding.
It is the best tool for those who can pay, as it provides different membership plans. However, you can pay $7 and enjoy the trial of Ahrefs for seven days.
Go on to journey your website's audit and find the errors in your website architecture, on-page SEO, or off-page. You can easily get rid of the issues that are stopping you from ranking higher.
Search for your competitor's website on Ahrefs' platform and dissect its key success points. This may help you enhance your website to rank higher.
If you are fed up with copied content, you need to hone this paraphraser in your SEO tools.
Especially great for content creators and writers who are not native to a specific language, this paraphrasing tool replaces your content's words with their synonyms to make your content different from the original text. In this way, it removes plagiarism from your content. To your delight, this tool is AI-based, so you don't need to worry about plagiarism.
Most of the time, a usual paraphraser removes plagiarism but leaves behind the mechanized text that looks paraphrased and difficult to read. This tool helps you rephrase your content based on NLP and provides human-level paraphrasing. You can even rephrase your content in three modes: Fluency, Standard, Creative.
You can rephrase up to 1000 words in each mode and use more than 13 different languages for paraphrasing.
Final words
The best SEO tools are not easy to find, especially when you need to swiftly calibrate your SEO strategy, yet, we have provided the best of them in this article to help you enhance your ranking by next year.