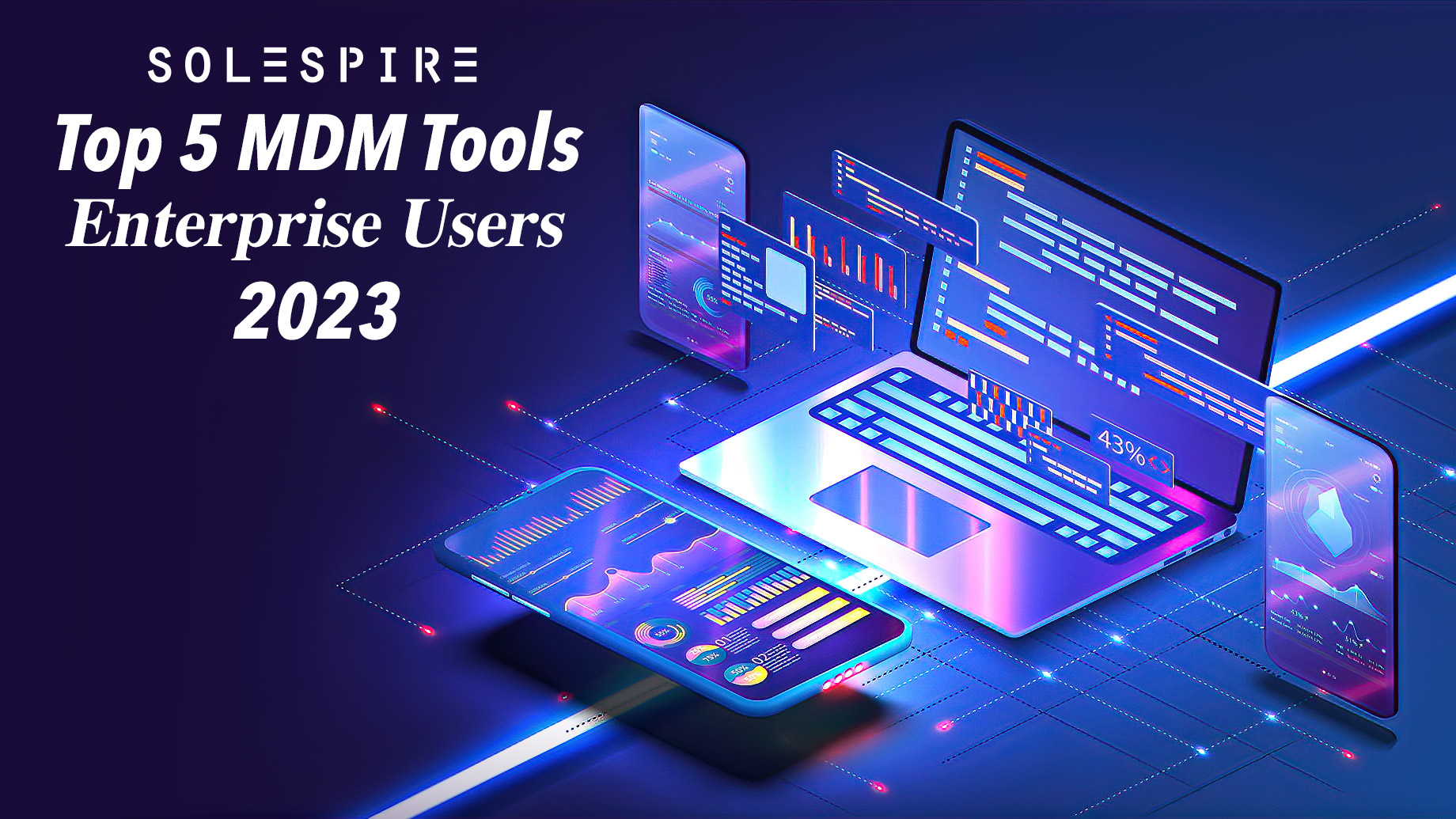 As businesses continue to grow and expand, the need for effective master data management (MDM) tools become increasingly important. Master data refers to the core data that is essential to an organization's operations, and managing this data effectively can help businesses make better decisions, improve efficiency, and gain a competitive advantage.
In 2023, there will be a wide range of MDM tools available to enterprise users, which supersedes our list of the top MDM tools in 2021. These tools can help businesses manage and maintain their master data, ensuring that it is accurate, consistent, and accessible.
The following is a list, briefly summarizing five of the top best-in-class MDM tools that enterprise users can consider in 2023:
SAP Master Data Governance (MDG) is a tool designed to help organizations manage and maintain their master data. It allows you to consolidate and manage your critical business data in a single, trusted platform. This can help you improve efficiency and make more informed decisions. The application is based on SAP Business Technology Platform and provides a centralized master data management layer.
Informatica Master Data Management (MDM) is a data management solution that simplifies and protects business data using a variety of methods. Its primary goal is to act as a single point of decision-making for vital business information. Data cleansing is the first step in this process, followed by transformation and integration. Informatica MDM also focuses on repairing data to ensure that it is accurate and reliable. Overall, the main focus of Informatica MDM is to secure business data from potential risks during the transformation and integration process.
IBM Master Data Management (MDM) offers a comprehensive and reliable view of data within an organization. With IBM MDM, you can manage customer, product, and location relationships and hierarchies for a variety of applications, plus centralize the management of all data preferences, and improve reporting accuracy with high-quality data.
Profisee Master Data Management (MDM) is a platform that has become a popular choice among businesses looking for a fast, affordable, and scalable solution for ensuring the accuracy and reliability of their data. Due to its strong integration with the Microsoft tech stack, Profisee is especially well-regarded by organizations that use Microsoft technologies. It comes with native connectors for Microsoft Azure, including Azure Purview, which is a data catalogue and governance platform.
Talend Master Data Management (MDM) is a software platform that helps organizations manage and analyze their data. With Talend, you can ensure that your data is accurate, consistent, and accessible across your entire organization. This allows you to make better, more informed business decisions and drive better outcomes. Talend is a cloud-independent solution, so you can use it with any cloud provider or with on-premises data. It is a scalable and flexible platform that can support your data needs, no matter how complex they may be.
In 2023, these five best-in-class MDM tools can help businesses effectively manage and maintain their master data. By using these tools, businesses can improve the accuracy and consistency of their data, making it easier to make informed decisions and gain a competitive advantage.
SAP Master Data Governance, Informatica MDM, and IBM MDM are all comprehensive MDM solutions that offer a range of features to help businesses manage their master data. Profisee MDM and Talend MDM are also comprehensive MDM solutions, but with a focus on scalability and enterprise-grade performance.
Overall, these top five MDM tools can help enterprises effectively manage and maintain their master data, improving data accuracy and consistency, upon giving businesses a competitive productivity advantage in 2023 and beyond.