Established in 2011, The Pinnacle List began as an online passion project by the father-and-son duo of Kris Cyganiak and Marcus Anthony. From the website's humble beginnings as a blog about luxury real estate and luxury lifestyle, to becoming a multifaceted magazine with consistent page one ranking on Google, with a rapidly growing base of YouTube subscribers, and millions of followers across social media, ThePinnacleList.com has earned elite status as an industry-leading marketing platform of 10 years for advertising luxury real estate listings worldwide.
In 2017, Solespire Media Inc. was established and incorporated by Marcus and Kris, with The Pinnacle List immediately acquired and operating as part of a growing portfolio of Solespire Media Brands.
Open each image from the photo gallery below to view the web design evolution of ThePinnacleList.com homepage, year-by-year in celebration of The Pinnacle List's 10-year anniversary, from 2011 to present-day in 2021.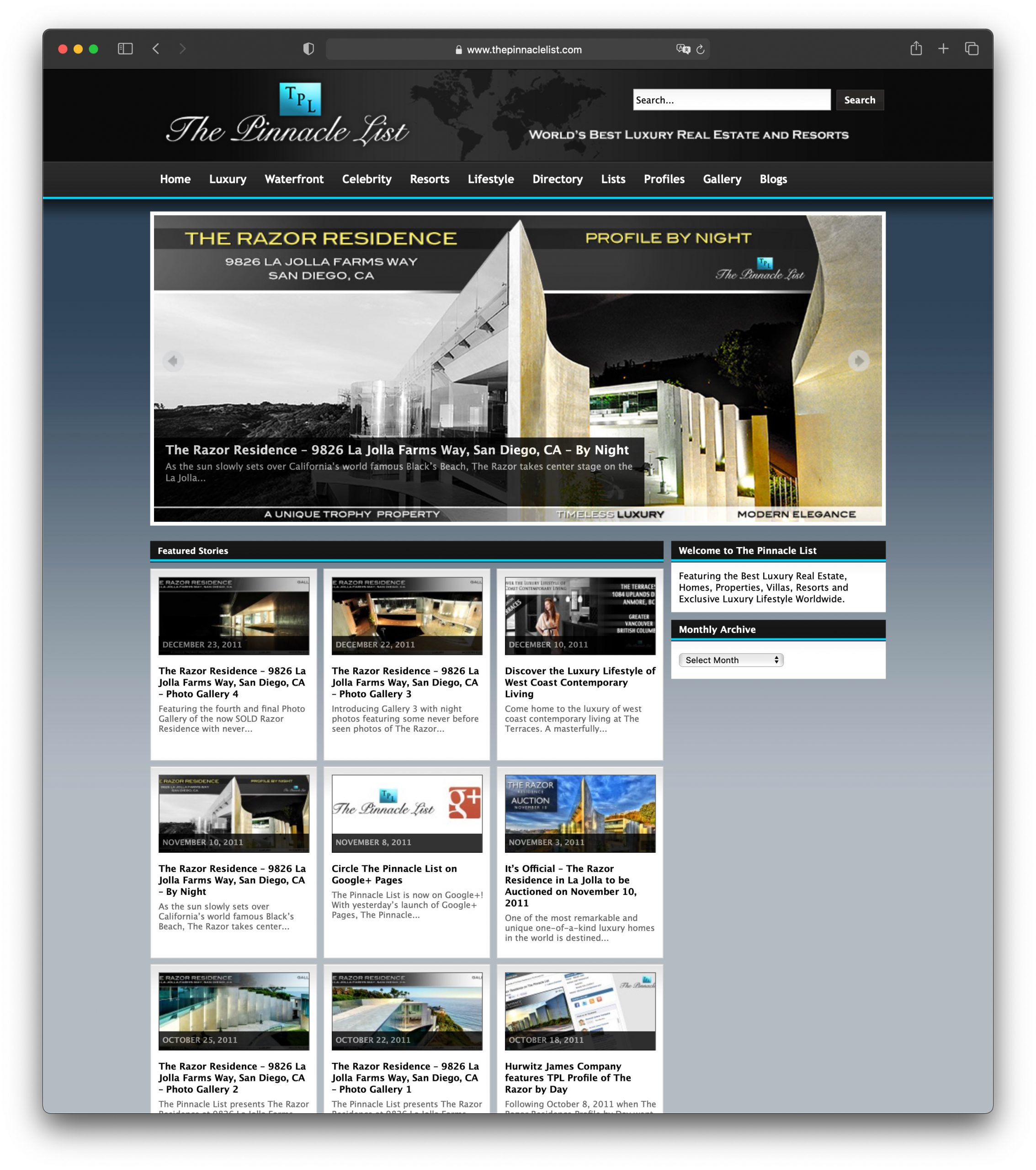 The Pinnacle List is the premier global luxury brand that showcases world-class real estate of luxury properties, interior design and exterior architecture, travel destinations with hotels and resorts, and the lifestyle of luxury living around the world, as well as offering the most leading-edge and engaging full-service listing platform, attracting international buyers and sellers of luxury homes for sale. ThePinnaceList.com is powered by Multiplex, an innovative modern media stack built custom for dynamically responsive content and advanced technologies, parented by Solespire Media Inc.