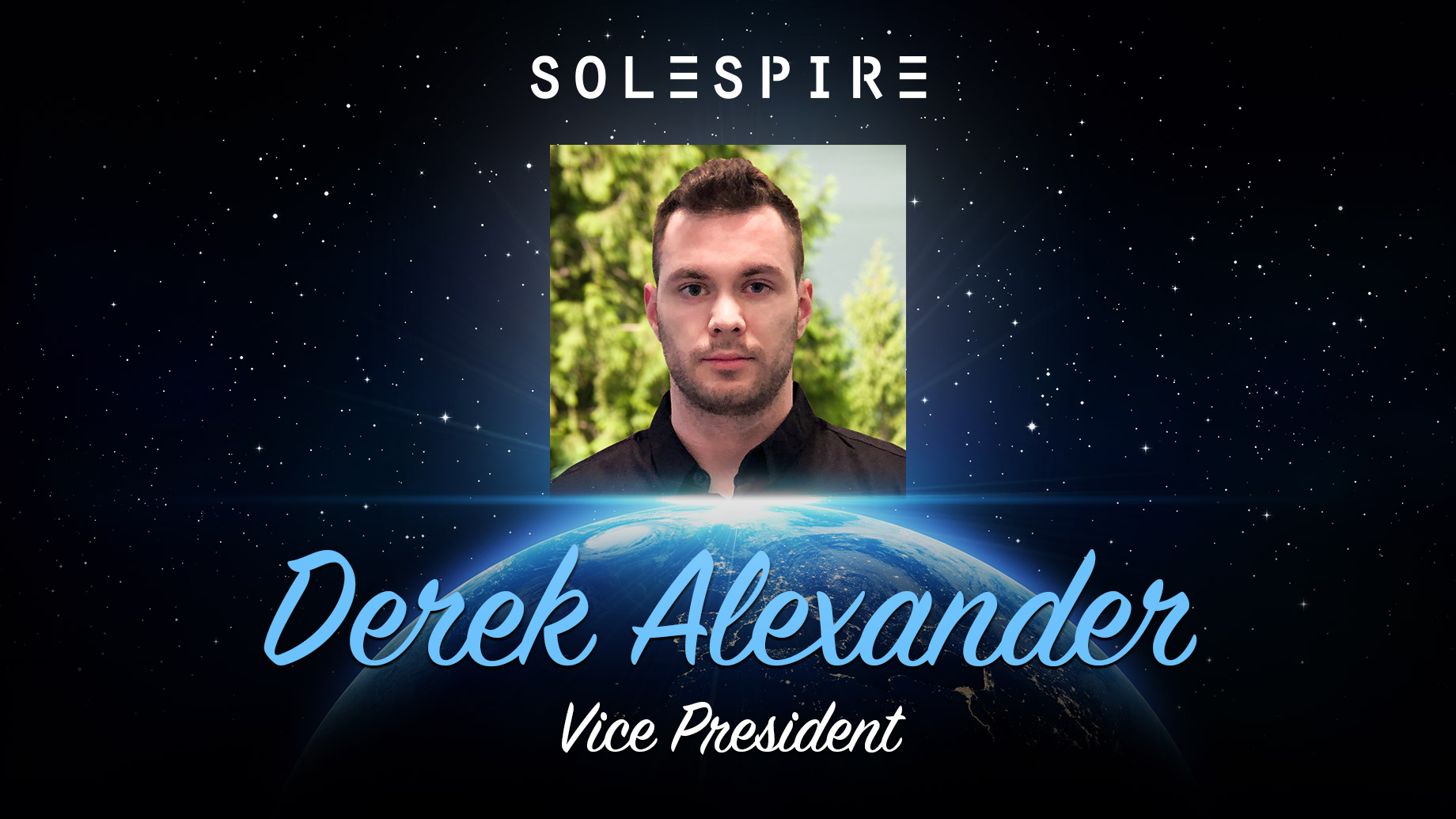 As announced in the first annual Founders' Letter, Derek Alexander became the new Vice President of Solespire, reporting to President Kris Cyganiak and CEO Marcus Anthony – expanding Solespire's executive leadership team from two to three.
Derek supports the collaborative efforts in leading Solespire's corporate growth strategies and assisting in the company's overall outlook. This includes media brand support, content creation, multi-channel publishing, and social media management – all contributing to the generation of revenue and sales worldwide, with end-to-end concierge service and support from Solespire and its media brand teams for users, clients, and customers alike.
Derek initially joined Solespire in October 2017 as a social media associate. Before joining Solespire, he first began working with his brother Marcus and father Kris at The Pinnacle List in 2011, before it became a Solespire brand in March 2017. Through the years, Derek has developed a knack for photography and has passionately honed newfound skills in videography at super prime luxury homes like The Razor Residence and The Bradbury Estate in California, and the Motu Tane private island residence in Bora Bora, French Polynesia.
Today, Derek also moderates and oversees the creative direction for all of the active YouTube channels that are operated by Solespire, including The Pinnacle List, TRAVOH, and MD5 Gaming. Additionally, he manages multiple social pages for Solespire on Instagram, Facebook, LinkedIn, and Twitter.
Derek attended the British Columbia Institute of Technology (BCIT) and completed courses in the programs of Electrical Trades and House Inspection.