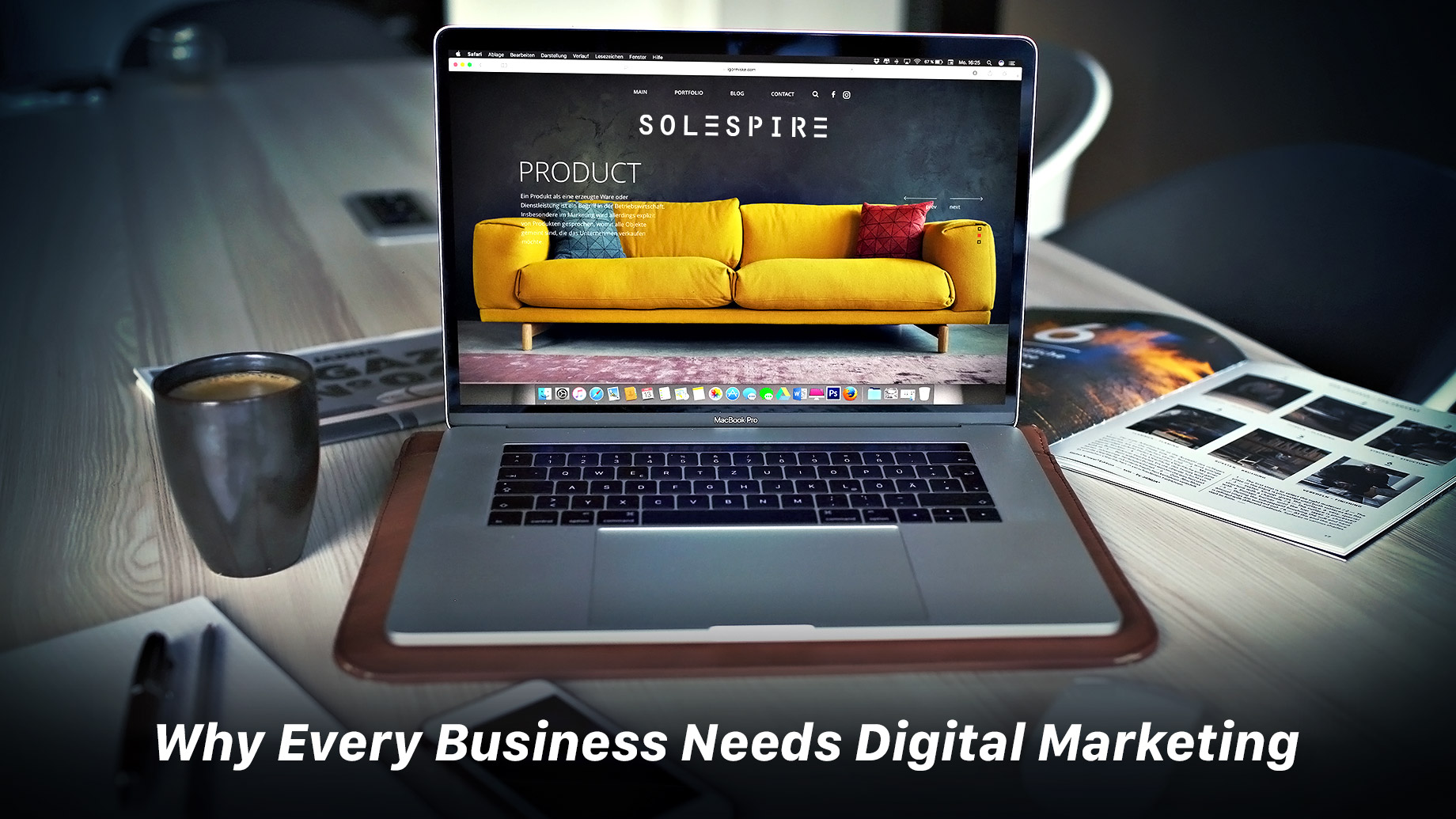 Digital marketing is inevitable in the business world these days. It is a relatively new model of marketing, which puts all marketing tools in one place to help businesses in creating a strong online presence.
What is digital marketing?
To be able to discuss digital marketing, we first need to learn what it is. In the simplest perspective, digital marketing represents the advertising of products and services through digital media (the Internet) as a medium.
The emergence of digital marketing means that you can forget about all other marketing strategies that were used in the past. The reason is simple; digital marketing puts them all together under one roof.
One can divide the main strategies into social media marketing (Twitter, Facebook, Instagram, TikTok, etc.) and online marketing (mobile phones and other portable devices, the Internet, etc.).
We will now focus on the main reasons that prove the importance of a strong digital marketing play for your business.
Competitors use it
First of all, more than 75% of small business owners utilize social media as an advertising tool. Considering the growing popularity of the channels such as Instagram, Twitter, and Facebook, we can only expect the percentage to be higher in the times to come. Do you know a person who does not have a private account on any of these social networks? The same is true for businesses, as all entrepreneurs want to establish an online presence for their respective brands.
It helps you cast a broader net
We all want to extend the array of our prospective customers as much as it is possible. There is no better tool for achieving it than digital marketing. A strong online presence helps you catch the attention of potential buyers of your product/service much easier.
The best part is that you do not even have to pay for it. By employing proper Search Engine Optimization (SEO) measures, you can cast a much wider net in an organic way. If you have a website, you will attract more readers by frequently utilizing specific keywords. When you understand how Google Search works with crawling, indexing, and ranking content, then Search Engine Optimization can be used in so many ways and should be taken seriously.
It helps you target the audience more efficiently
The difference between traditional forms of marketing and digital marketing can probably best be recognized through this parameter:
You had no chance of separating your audience based on location, language, age, genre, or individual preferences by utilizing standard marketing tools. Whereas, digital marketing is so much ahead with tools that help you select who can see your ads or who can visit your website.
For example, let's say that you want to sell men's sneakers. You obviously want your ad to be visible to men who are located near your store because there is a much greater chance that they will actually buy your product. Before, you would spend money by advertising these sneakers to all people (including women). Thanks to digital marketing, you can narrow your choices and present your product to the people who you want to see it.
It helps you follow your business' progress
Last but not least, digital marketing also brings you an opportunity to track your performances much easier than before. As a matter of fact, you can check how your marketing campaign performs at any given time, thanks to online analytic tools like Fathom Analytics. The information on what ad strategy is working makes a massive difference, and the fact that you can get it at any time speaks enough about the significance of digital marketing.
This specific form of marketing provides a host of other benefits, but the above-discussed are some of the most important ones. We hope they will help you understand why digital marketing is essential to any type of business in present times.