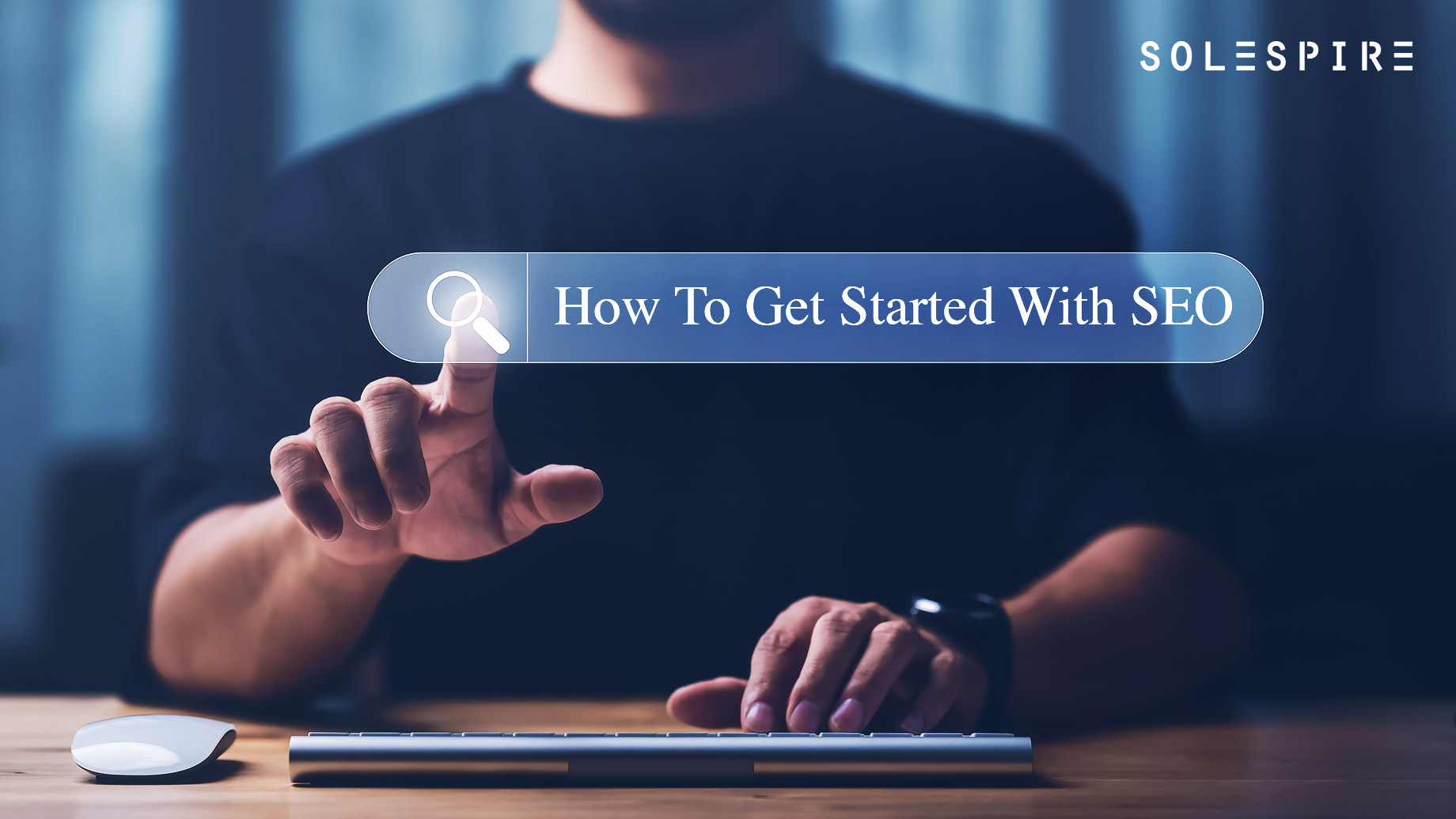 Getting started with SEO (Search Engine Optimization) can seem like a daunting task, especially if you are new to the world of digital marketing. However, with a little guidance and some basic knowledge, you can quickly begin to improve your website's visibility and drive more traffic to your online business.
First and foremost, it's important to understand what SEO is and why it's important. Simply put, SEO is the practice of optimizing your website in order to improve its ranking on search engines like Google. By making your website more visible and easily accessible to search engines, you increase the chances that people will find and visit your site. This can lead to more traffic, more leads, and ultimately, more sales for your business.
Keywords
To get started with SEO, the first thing you need to do is conduct keyword research. This involves finding out what keywords and phrases people are using when they search for products or services related to your business. You can use a variety of tools, such as the Google Keyword Planner, to help you identify the most popular keywords and phrases in your industry.
Once you have a list of keywords, you can begin optimizing your website for those keywords. This involves making sure that your website's content, titles, and meta descriptions include the keywords you've identified. It's also important to include your keywords in your website's URL, as well as in the ALT text for any images on your site.
Content
Blog posts can be a powerful tool for improving your website's search engine ranking, as long as they are properly optimized for SEO. In addition to using keywords in your writing, it's also important to include high-quality images and videos in your blog posts. This can help to make your posts more engaging and interesting for readers, as well as improving the user experience.
By creating high-quality, informative, and keyword-rich blog posts, you can drive more traffic to your website and improve your search engine ranking.
Backlinks
In addition to optimizing your website's content, there are several other factors that can impact your website's search engine ranking. One of the most important is the quality and quantity of links pointing to your website, otherwise known as backlinks. Search engines view backlinks as "votes" for your website, so the more high-quality links you have pointing to your site, the better your search engine ranking will be. You can build high-quality links by creating valuable and informative content that other websites will want to link to, as well as by reaching out to other websites in your industry and asking them to link to your site.
User Experience
Another important factor in SEO is the user experience (UX). Search engines want to provide the best possible results to their users, so they take into account things like page load speed and mobile-friendliness when determining search engine rankings. To improve your website's user experience, make sure your site loads quickly and is easy to navigate on both desktop and mobile devices. This means that exceptional coding is necessary to form a strong foundation for all of your SEO efforts.
Social Media
Another important aspect of SEO is the use of social media. By having a presence on social networks like Facebook, Twitter, LinkedIn, and YouTube, you can drive traffic to your website and improve your search engine ranking. This is because search engines can take into account the number of social media shares and likes a website has when determining its ranking.
To effectively use social media for SEO, it's important to regularly post high-quality, relevant content on your social media profiles. This can include blog posts, articles, and videos that provide value to your audience and help to establish your business as an authority in your industry.
In addition to posting regular content on social media, it's also important to engage with your audience. This means responding to comments and messages, as well as sharing and commenting on other users' posts. By engaging with your audience on social media, you can build relationships and establish yourself as a trusted and reliable source of information in your industry.
SEO Tools
Finally, it's important to track your progress and continually optimize your website for search engines. There are a variety of SEO tools, such as Google Analytics or Fathom Analytics, that can help you track your website's traffic, and Google Search Console or Bing Webmaster Tools for tracking your website's search engine rankings. Additionally, there are third-party solutions like Ahrefs and Semrush. By regularly monitoring your website's performance, you can identify areas for improvement and make changes to boost your search engine ranking.
Conclusion
To sum it up, SEO is an essential part of any digital marketing strategy. By conducting keyword research, optimizing your website's content, building high-quality links, improving the user experience, and using social media effectively, you can improve your search engine ranking and drive more traffic to your website. By taking the time to implement these strategies, you can give your online business the boost it needs to succeed in the digital world.