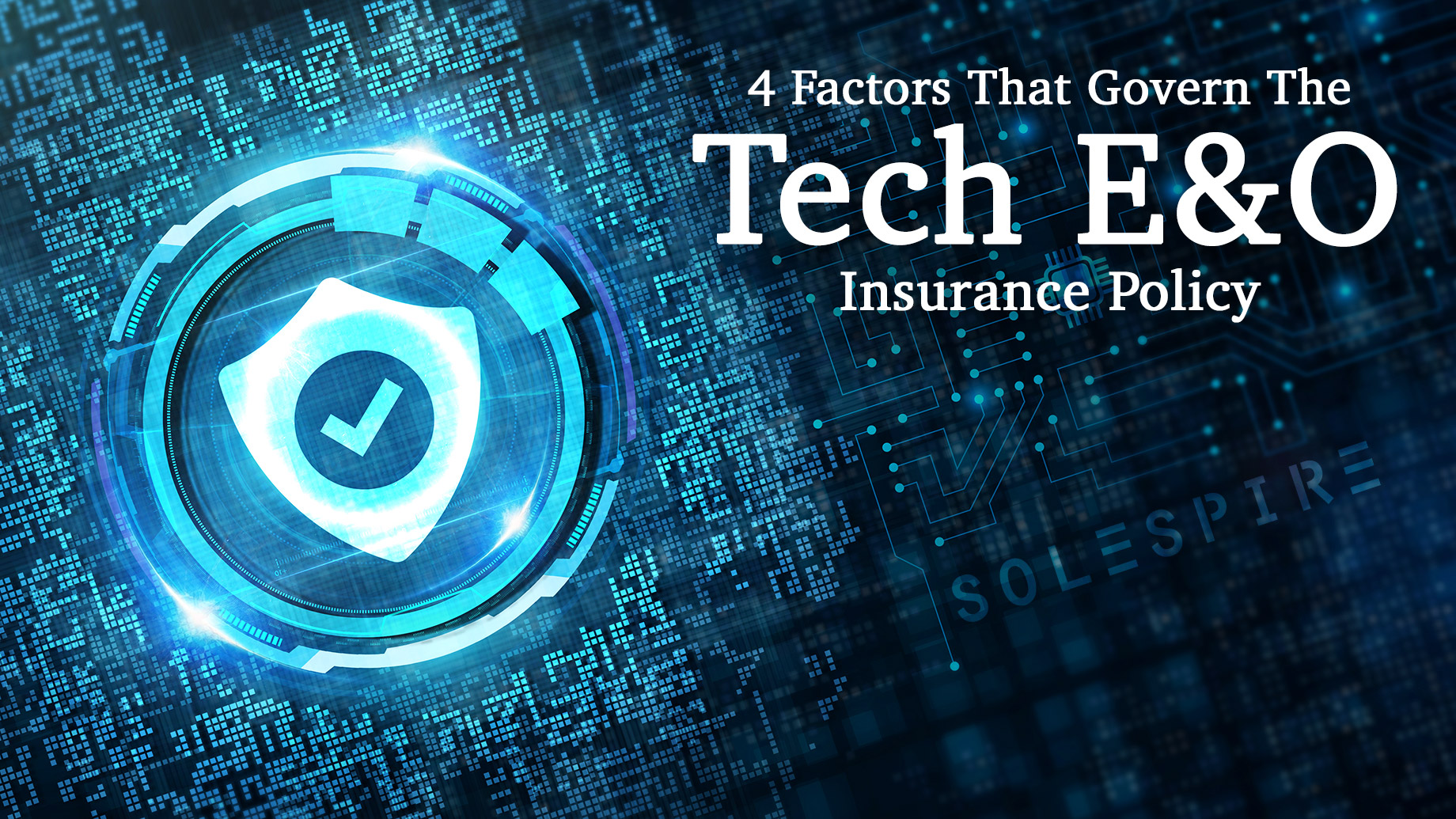 Companies that provide technology services and products are at the risk of being called into question by dissatisfied customers. They may file a lawsuit against your company if any undue error in your product or service causes their loss or business disruption. The errors can range from missing deadlines to recommendations of inappropriate technology. Purchasing a Technology Errors and Omissions Insurance Policy protects your business against liabilities arising from any mistake in your technology products or services that may trigger financial harm to associated customers.
The scope of this policy differs widely across different insurance companies. It is a form of professional liability insurance that seeks to protect your company should any of your products/services fail to meet customer's demands. Professional Liability insurance provides coverage for errors, omissions, misrepresentations, bodily injuries, or property damages due to the provision of skilled professional service, and negligence in professional advice that results in a loss. Tech E&O policies cover both liability and property loss exposures.
Often tech E&O policy is confused with cyber and privacy insurance. Cyber and privacy policies cover a business's liability for a data breach in which the firm's customer data is stolen and used illicitly. It covers a variety of both liability and property losses that occurs when a business engages in different electronic activities. While cyber insurance responds to a data breach or cyber incident for businesses using technology, tech E&O responds to a failure of a service/product. Companies can also purchase technology errors and omissions insurance policy that includes cyber coverage. Packaging the tech E&O with cyber liability insurance helps to ensure that the policy responds to various kinds of situations.
Tech E&O offers protection to your company when oversights and mistakes occur. Since companies often indulge in speed production to shrink the time-to-market, the chances of these oversights and mistakes increase manifold. As the risk of E&O is increasing, companies can curb the vulnerabilities by investing in tech E&O insurance policies.
Here are four important factors you should know about this policy:
1. Types of Tech E&O Lawsuits
Companies need to have an understanding of the potential lawsuits in tech E&O. Some of the possible claims are:
Data Breach: Since the technology and IT firms handle massive data sets every day, it also puts the data at risk of data loss or breach. The sophistication of fraud is increasing which can lead to undue exposure and misuse of client information. They may file a claim against your company in such a case. Technology E&O policy with cyber liability insurance provides insurance against such risks.
Breach of Contract: A detailed contract is agreed and signed upon before a company begins to work with a new client. An SLA documents the agreement between you and your customers. Such agreements hold you accountable for delivering what you owe. In case you feel to deliver the pre-determined obligations, they can sue you for breach of contract.
Breach of Warranty: If your product/service fails to live up to the desired standard, your customers can sue you for breach of warranty for failing to deliver on certain expectations.
Copyright infringement: If your technology firm is accused of using copyright-protected software, or if someone is using your innovation without your permission, you will be involved in expensive litigation. Copyright infringement is time-consuming and costly.
Fraud and Negligence: If your company lies to a client for financial or personal gains, it can lead to a tech E&O lawsuit. Moreover, if you fail to use reasonable care while delivering your services, you can face a lawsuit due to oversight that results in errors.
2. What Types of Companies Need Tech E&O Insurance?
The technology firms which are not covered by a commercial general liability policy or standard errors and omissions policy can opt for tech E&O omissions insurance. If you are involved in coding or developing software, manufacturing technology products, performing technology installation or setup, or consulting about technology products, you should consider purchasing tech E&O coverage.
3. Cost Of Tech E&O Insurance
Since the E&O policy varies from one business to another, the price may vary across different domains. Errors and omissions insurance price depends on various factors like the size, nature, and location of your business. Moreover, it also depends on claims history and coverage limits. You can refer to the services of an insurance advisor to understand your tech business, and the scope of insurance claims that will protect you against accusations of negligence, errors, or misconduct.
4. Common Coverages of a Tech E&O Insurance Policy
The first party coverage of a tech E&O policy includes covering financial losses during the restoration period resulting directly from a cyber breach, digital asset restoration, social engineering and cybercrime coverage, reputational loss coverage, cyber extortion coverage, breach response, and remediation expenses. The third-party coverages typically include network security and privacy liability, PCI DSS assessment expenses, media liability, breach management expense, and regulatory investigations, fines, and penalties. The coverage is rated based on the revenue and nature of the industry of the tech firm, history of any past claims related to data breaches, and the limits of coverage desired.
Conclusion
These are some of the important factors which govern the technology errors & omissions insurance policy. A comprehensive understanding of the policy will enable the tech firm to secure protection for the specified professional liability risks that may occur in the technology industry.