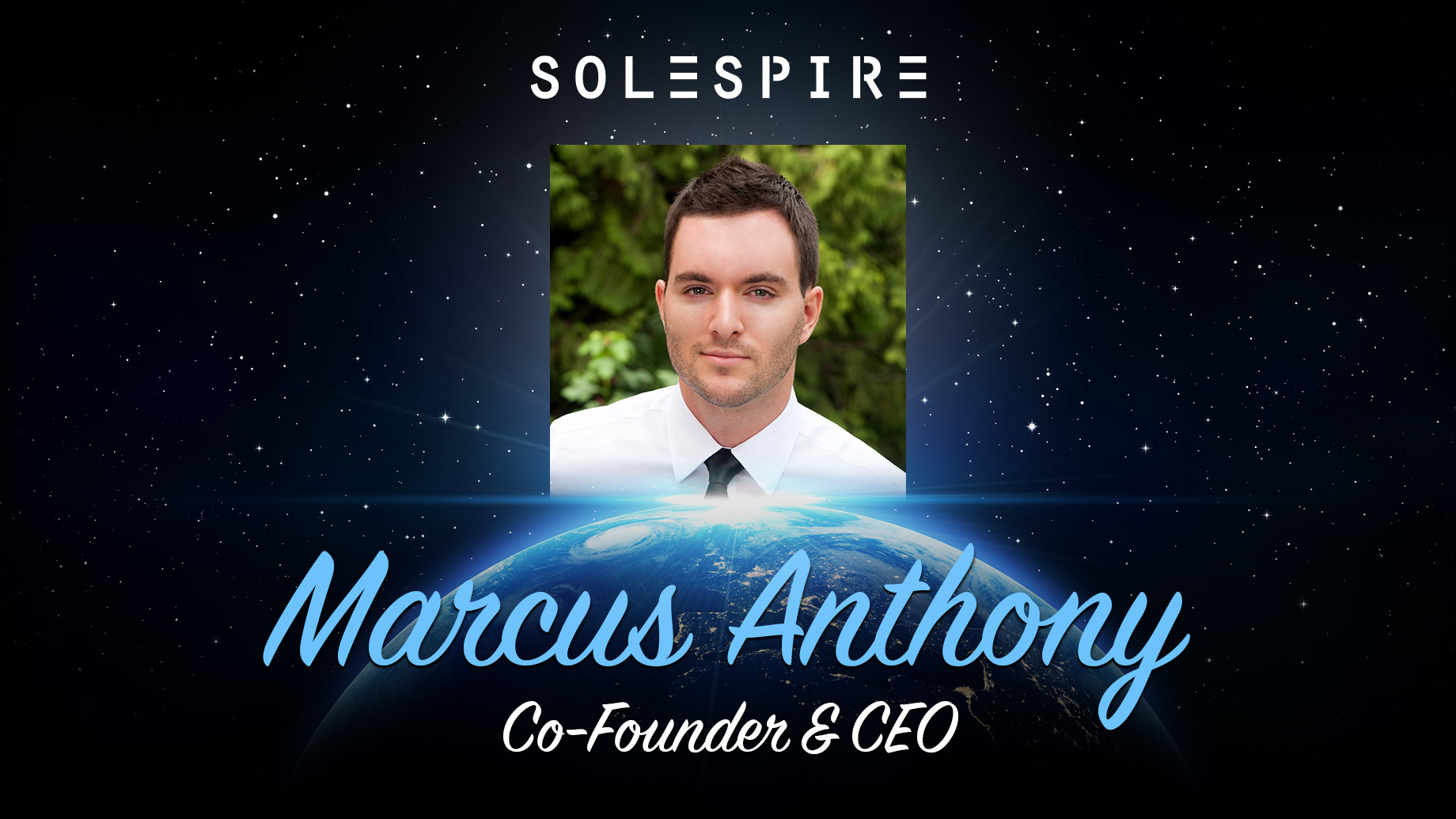 As announced in the first annual Founders' Letter, co-founder Marcus Anthony became the first-ever Chief Executive Officer of Solespire, based out of New Westminster, British Columbia, Canada. Before being named CEO in March 2022, Marcus served Solespire's leadership team as the company's first President, a position he held since March 2017, which is now redefined as a chief executive deputy role, filled by co-founder Kris Cyganiak.
Marcus Anthony is responsible for setting the overall vision and direction of Solespire, as the company's CEO, by leading corporate growth, strategic outlook, and developing Solespire's digital media and technology infrastructure. This includes building and growing media brands, web design and development, content creation, multi-channel publishing, search engine optimization, social media management, products, online marketing, and advertising networks. All of this leads to generating revenue and sales worldwide, with end-to-end concierge service and support from Solespire and its media brand teams for users, clients, and customers alike.
Marcus draws on his extensive experience in launching startups as an online entrepreneur, digital creator, and full-stack web developer, with expertise in coding PHP, JavaScript, CSS, and HTML – all of which led to Marcus becoming an open-source WordPress innovator with advanced SEO knowledge and ingenious technical abilities as a creative webmaster with applied skills.
Prior to co-founding and incorporating Solespire in 2017, Marcus and his father Kris also started BuyRIC in 2009, The Pinnacle List in 2011, and TRAVOH in 2016 – all now generating millions of web page views and impressions as brands of Solespire, alongside later creations of ReelLuxe with Kris, MD5 Gaming with Marcus' brother Derek Alexander, and the addition of Nexbet Dolls by Marcus' wife, artist Leila Anthony. From 2004 to 2007, Marcus was an associate web producer and content writer for IMPACT Wrestling in Orlando, Florida. World Wrestling Entertainment (WWE) attempted to recruit Marcus to their Stamford, Connecticut headquarters in 2007, two months after he graduated from Terry Fox Secondary School in Port Coquitlam, British Columbia.
Marcus attended the British Columbia Institute of Technology (BCIT) and completed courses in the programs of Marketing Management and Communications, Broadcast Journalism, New Media Design and Web Development, Computer Systems, and Web Technologies. After co-founding Pinnacle Group Real Estate Marketing in 2011, Marcus also completed the Real Estate Division program, as part of the UBC Sauder School of Business, at the University of British Columbia.