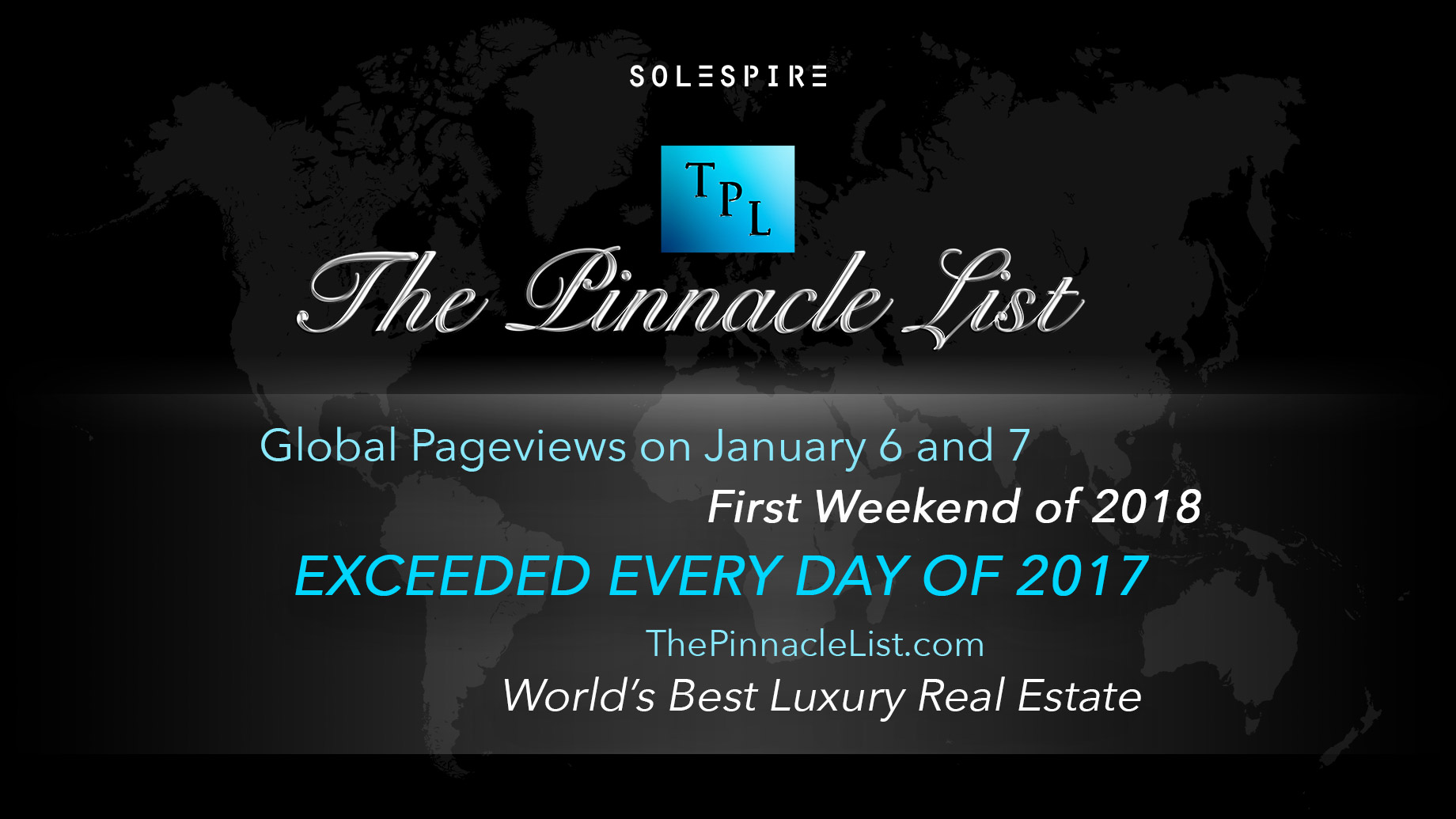 The first New Year at Solespire began with tremendous momentum, coming out of our startup year that saw incredible growth across all Solespire Media Brands, including The Pinnacle List, which continues to earn its global reputation of presenting the World's Best Luxury Real Estate.
During the first weekend of 2018, January 6 and 7 respectfully, the latter-day not only beat the former day in terms of pageviews on ThePinnacleList.com, but more importantly those two days individually exceeded the total amount of pageviews received on any given day of the previous calendar year, 2017. We are beyond grateful for the appreciation that users increasingly show our team, based on website analytics and social media insights, as the Facebook Page for The Pinnacle List, has amassed over 888K followers, as of this writing.
Looking forward, our team at The Pinnacle List aims to continue expanding its base of international luxury real estate content, as well as diversifying facets of media delivery, with a heavy focus on video creation and distribution.