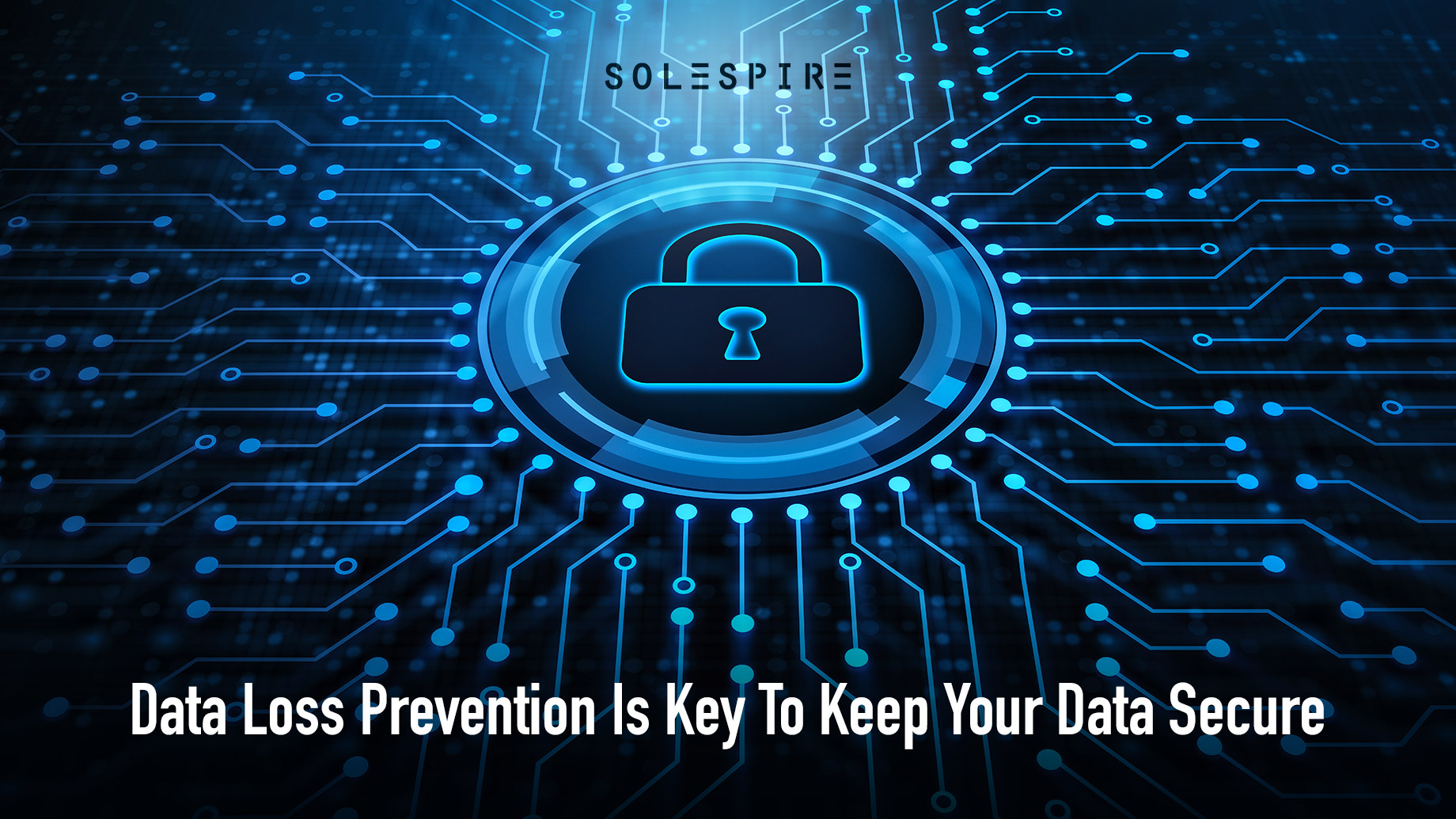 Even if you've done absolutely everything to protect your data, your business is still not immune to data security threats. It's even more difficult to deploy the data security you need to defend your organization if your IT environment gets more complicated—especially if you're starting to adopt cloud technologies into your system.
Critical data, such as intellectual property, personally identifiable information, and sensitive financial data, is difficult to secure in many firms.
A layered protection approach is the best method to help avoid data breaches and data loss. For organizations, this means reducing your attack surface, keeping an eye out for unusual behavior and insider threats that might lead to data breaches, and strategizing a well-thought-out response plan.
This is where data loss prevention comes in. Let's take a deeper dive into why your organization needs DLP.
What Is DLP?
The technique of identifying and preventing data breaches, exfiltration, or unwanted destruction of sensitive data is known as data loss prevention (DLP). DLP is used by businesses to safeguard and secure sensitive or critical information while still complying with regulatory requirements such as PCI-DSS and HIPAA.
To secure data that is at rest, in motion, and in use, data loss prevention software and tools monitor and regulate endpoint activity, filter data streams on corporate networks, and monitor data in the cloud. These DLP solutions also typically provide reporting to meet compliance and auditing requirements, as well as to detect areas of vulnerability and anomalies.
Why Does My Organization Need DLP?
One of the best ways to market your travel business, or any other business for that matter, is by ensuring that the data you are handling is safe. Protection of personally identifiable information (PII), intellectual property (IP) protection, and data visibility are the three things that many businesses struggle with when it comes to data loss prevention.
1. Protecting Personally Identifiable Information
If your organization collects and retains personally identifiable information (PII), protected health information (PHI), or payment card information (PCI), you're probably subject to compliance regulations like HIPAA and PCI-DSS that require you to secure your clients' sensitive data. DLP can detect, categorize, and tag sensitive data, as well as track the actions and events that occur around it. Furthermore, reporting capabilities give the necessary information for compliance audits.
2. IP Protection
If your business has valuable intellectual property, trade secrets, or state secrets that, if lost or stolen, might jeopardize your financial health and brand image, DLP systems employ context-based classification that can categorize intellectual property in both structured and unstructured forms. You can prevent undesired data exfiltration by putting policies and controls in place.
3. Data Visibility
If your company is looking to gain additional visibility into data movement, data on endpoints, networks, and the cloud can all be seen and tracked with a comprehensive DLP solution. As a result, you'll be able to see how individual users in your company interact with data.
These are just three of the main use cases for DLP. Having tools and solutions in place, however, can remediate a variety of other pain points, such as insider threats, negligent data exposure, and extrusion by attackers.
How Does DLP Work?
DLP is often separated into two types: enterprise DLP and integrated DLP. Enterprise DLP is a specialized, comprehensive, standalone solution that answers the complicated demands of today's enterprises. Enterprise DLP is packaged into software for desktops and servers to monitor email and networks.
Enterprise DLP typically requires consistent maintenance and manual work like event correlation and system configuration. It only covers a small subset of the data security process, hence requiring additional investments.
On the other hand, integrated DLP is designed to work with your existing cybersecurity tools. This focuses on enforcing regulations, ensuring compliance, and preventing unauthorized individuals from accessing certain digital assets. Secure online gateways, secure email gateways, business content management systems, and different data categorization and discovery tools are usually the only places where integrated DLP is implemented.
What are the Best Practices in DLP?
For the best results, below are some DLP best practices that you can start using right away.
Determine your primary data security objective. Are you attempting to safeguard your intellectual property, obtain more insight into your data, or comply with compliance regulations? It's easy to choose the best DLP deployment architecture or combination of architectures if you already have a goal in mind.
Have a DLP protocol in place. Implement the system and DLP best practices across your company. A majority of data loss prevention measures fail due to a lack of consistency. It's easier to keep control when everyone is on board.
Get the help of a DLP professional. Yes, choosing the right DLP solutions for your organization is extremely important to keep your data secure. However, it's not an easy task. Employ a DLP specialist to help you design rules and implement the correct DLP tools. Some data protection laws even mandate firms to employ data security professionals on staff or on contract.
Educate your employees. Any kind of data loss prevention strategy needs to include employee awareness and organizational adoption. To maintain compliance, give your employees ongoing training, advice, webinars, and mentoring. Reward data loss prevention champions and consider implementing penalties for non-compliance.
Have a Disaster Recovery Plan (DRP) at the ready. A DLP is just one part of a robust and complete disaster recovery plan (DRP). Whether it's due to malicious assaults, extreme weather, loss of premises, or system failure, a good DRP will keep your business running no matter what happens.
DLP Is Your Solution To Data Security
To safeguard your company and your customers' important data from attacks and mishaps, you'll need a multi-layered data loss prevention strategy. Keep in mind, however, that no one business DLP product can handle all of your data security issues. Data loss protection requires a multi-step process.
To get you started, compare the capabilities of the tools you currently have to the business demands of your organization. You might be amazed at how much they can provide, allowing you to save money on important basic technologies like data discovery and data categorization.