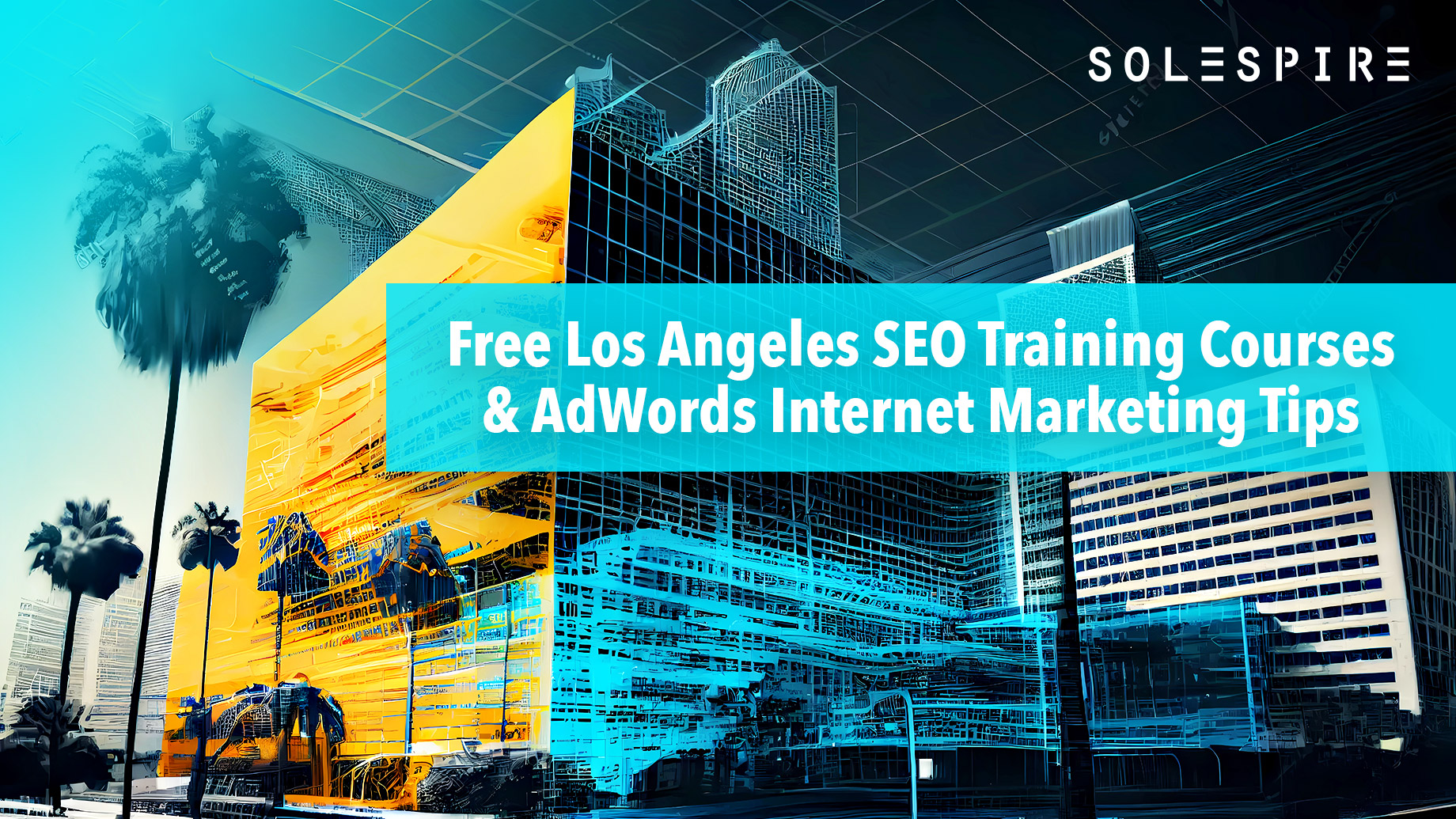 With the birth of the internet and search engines, business owners have found ways to create their own websites that are a source of profit. They quickly discovered that simply having a website with generalized content isn't an effective way to rank well in Google.
As the internet has progressed, so has SEO. Therefore, it's helpful to have the knowledge of an experienced SEO expert to improve your site's rankings and visibility on one of the world's largest search engines – Google.
Los Angeles SEO & AdWords FREE Internet Marketing Training
The free course, offered by expert SEO strategist, Brandon Leibowitz, features monthly meetings, networking, SEO training, and AdWords tips. The courses are meant to help your sales and leads on your website and social media skyrocket.
They are open to anyone looking to improve their Google rankings, whether you are a beginner, or at a more advanced level. By learning the tips shared in the SEO training series, you can stop wasting money on irrelevant ad material, and climb the rankings in google organically, knocking out your competition.
How to Improve Your Rankings With SEO Training
5 Steps For Improving Your SEO Rankings
Attend an SEO training course near you
Take diligent notes on the speaker's recommendations
Use this opportunity to network with like-minded individuals
Implement the SEO strategies on your website
Track results and continue to implement best practices
Uncovering SEO strategies and applying them to your site's content can make or break leads and a site's traffic level. If you have been following SEO blogs and tutorials, you are taking a step in the right direction. However, one of the best tools for search engine optimization is a live SEO training course.
The course helps marketers figure out the best practices for SEO. It offers advice on identifying your competitor's SEO strategies, and how to perform relevant keyword research. By completing thorough competitors research, and learning from those who have proof of concept in the industry, you can understand what issues are affecting your rankings in the SERPs and boost your rankings.
FAQ About SEO Training
Can I learn SEO on my own, or do I need SEO training from an expert?
With diligence and willingness, it is possible to learn SEO on your own. However, an expert can help you learn the ins and outs and expedite the success of the process.
How much does SEO training cost?
There are varied costs for SEO training courses, and some free courses are offered. A quick online search can tell you the best course for your price range and location.